Electrical Contractors, Architects, Electrical Engineers and Public Safety Agencies rely on us for turn-key ERCES solutions — from engineering specifications support to system design, permits, project management, installation and 24/7 service support. Solutions: it's in our name.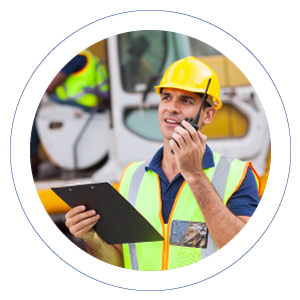 Engineered Systems Integrators
---
RSI has a unique enablement partnership program for Fire & Life Safety Systems Integrators to enable them to be successful in selling, deploying and installation of ERCES. Join us in a true life-safety partnership to improve in-building safety. Together we help save lives.

Our ESIs directly benefit from our 20 years of experience designing, installing, and deploying ERCES. Our unique product offering is an easy to install, reliable, and all-inclusive engineered turn-key system that comes with the best support in the industry. If you are interested in joining the largest network of trained RSI-Certified Systems Integrators and partnering with RSI, contact us here.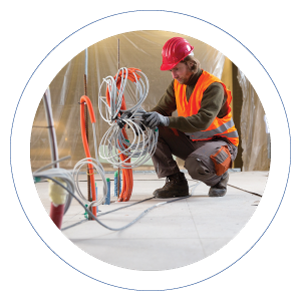 Electrical Contractors

---
We partner with electrical contractors to provide complete turn-key in-building BDA system Solutions. Cable installation and the electrical work is done by the electrical contractor and we perform the specialized, RF equipment related tasks such as ERCES RF system design, surveys, radio equipment installation, testing as well as coordination and permits with the local AHJ.

We manage the complete project from start to end with the main goal of making the process efficient, streamlined and cost-effective. Our experience, dedication, local distributor support, and our in-house manufacturing resources allow us to deliver on this promise on every project that we do. We are here to support you! To request a project estimate, please contact us here.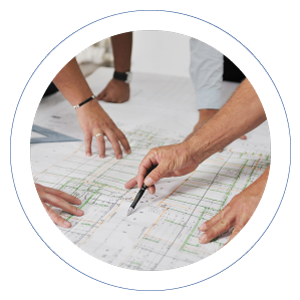 Architects & Engineers

---
We ensure that all our products are designed, built, and installed in full compliance with FCC rules and the current building, IFC, and NFPA codes and standards. Each BDA system must be compatible with the public safety radio system specified by the local AHJ and each radio system is different and unique in its requirements.
Our Model Engineering specification has been developed to cover all these important requirements and to assist Electrical Engineers and Architects with developing the final specifications for their building projects.
Contact us
for RSI ERCES / BDA systems engineering specifications, technical information, and code-related questions, or to schedule a virtual lunch and learn presentation about ERCES systems and code requirements.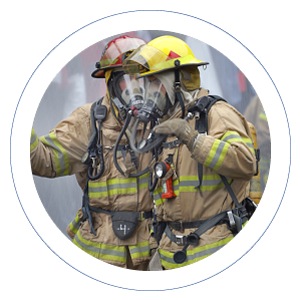 Public Safety Officials
---
We understand that for emergency responders reliable in-building coverage is not a luxury, it's a necessity. Reliable in-building coverage for emergency responders is required by code. However, reliably delivering on that premise depends on several factors, mainly: reliability, and code compliance of the equipment being installed, the accuracy of the design, as well as the expertise and support resources of the integrator who installs and maintains the system.

For that reason, RSI systems are only available as complete turn-key systems that are designed by RSI's in-house RF engineering team and installed and maintained by RSI-certified technicians who specialize in life-safety systems.

This unique model provides assurance of code compliance, reliability, and consistent quality to AHJs and building owners. Contact Us for more information and if you would like to learn more about ERCES technology, benefits, and deployment requirements.


ERCES and BDA systems by Radio Solutions Inc.

Turn-key, life-safety solutions that offer reliable performance in even the most challenging environments.